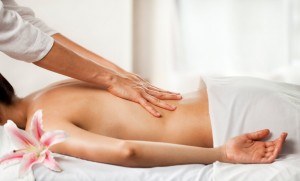 Here it is: the secret formula for the perfect marketing for spas. Well, no, not really ;) … Of course there is no such thing or at least I personally do not believe in a one-size-fits-all formula when it comes to marketing & marketing communications. But I do believe that it is worth to set up smart checklists, or algorithms if you will, that help set up good marketing concepts for Spas. So what we are going to do is to start a small series about Marketing for Spas. We will take a look at some of the mosaic pieces that make up a good and effective marketing concept. And I would like to invite you to leave comments, topics for discussion and your wishes for additional information. The basis for this series is our experience in audits and talks with many spa managers and, of course, our own curiosity, which keeps me looking out for best practice.
Medical or Wellness? Consider what you have!
So let us start with the most important and – at first glance – quite simple question: What kind of Spa do you have? In a first layer this question is about the differentiation between medical spas and wellness oriented spas. So, what I am talking about is the question whether you have medical offers, with medical doctors in your facility, treatment plans, guests that stay at least a week but probably two or three weeks, or whether you are a provider of a Hotel Spa or a Day Spa, with massages, beauty treatments etc. and mostly short-term stays. This is important because I see more and more places with medical related offers that want to tap into the lucrative market of wellness and/or beauty treatments. And, of course, the mix of such offers is perfectly possible. In fact, I know quite a few places that successfully offer both. But, on the other hand, I have also seen quite a few places that were "too medical" to be able to offer high-quality wellness treatments because they lacked the right atmosphere, ambience, etc. To name it straightforward: many wellness-minded guests are simply not willing to see medical treatments and illness… But the good news is: Many medical spa guests are ready to have their treatments in a wellness-oriented atmosphere.
Credibility first
So, the bottom line is: Make sure you are really clear of what you have to offer, whom you are targeting, and where your limits are. The base of any sustainable marketing strategy is that you stay credible and authentic in what you are offering. This is vital to successfully manage your guests' expectations, and as a result have many happy customers.