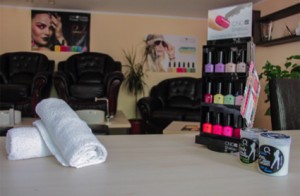 It is no secret that almost all Spa centres offer retail products. What is the reason and how do we choose among them? What is the difference between professional and consumer skin care products? These are the kinds of questions I hear daily in my Spa studio.

Why recommend products?
Imagine the following scenario: You wake up one morning feeling sick so you decide to make an appointment with your doctor. During your visit he checks you over and asks you a few questions. He informs you that you have strep throat, smiles, thanks you for coming and escorts you out of his office. He does not offer you any solution or care, nor provide a prescription.
Did this doctor finish the job you came to see him for? Do you trust him and would you return to see him again?
It is the same in Spas. If you recommend products for home care to your guests their trust in you will grow and they will return to you for future treatments. They will be glad to be able to take home their favorite treatment to continue the results they got from your treatment in the Spa.

How do we choose spa retail products?
In order to believe in something we need knowledge about it. This is why successful Spas have their staff trained in the products and services they offer. They choose their products wisely, according to their guests' needs and only suitable materials – meeting certain procurement criteria.
A guest is more likely to trust a therapist after about an hour of treatment than a sales assistant at the department store. Think about it: It is much easier to have someone trained and certified to choose a home care product for you. You don't have to spend time reading the labels at the store and thinking which product will really work for you.
When we have knowledge about the treatments we provide and about the products we offer as therapists, we can talk about them with confidence and this leads to a feeling of ease and trust towards the therapist.

Spa Retail success: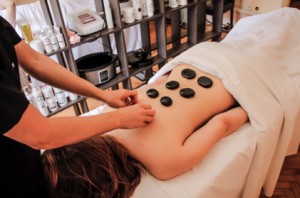 Here are 5 steps to retail success:
We find out about our clients' concerns using consultation forms and asking the right questions.
We educate our guests with clear and simple explanations about their problem.
We deliver exceptional service.
We recommend them home care products.
We congratulate our guests.
When deciding for spa retail, we choose to offer a complete service to our guests. We choose to help them relax as well as relieve their pain, relies their stress and find out the roots of their problem. Let them understand they are not only going to experience a phenomenal service but also learn how they can improve their health at home.
You can offer: Skin care products, hair and nail products, bath & body, cosmetics, cosmetic bags, men's grooming products, SPF products and tanning, aromatherapy…
According to a recent spa study:
If the guest buys 2 retail products, 60% chance they will revisit.
If the guest buys 1 retail product, 30% chance they will revisit.
If the guest buys 0 retail products, 10% chance they will revisit.

Differences between professional and consumer skin care products:
Large market brands found in free sale are produced in very large batches and they lack active ingredients. The reason for this is that these products must have a lower risk of irritation to protect the costumers in case they are using the wrong product for their skin as they self-diagnosed for themselves. This lower risk of irritation is achieved by adding less active ingredients and more filler to the products. "Knowing your ingredients and the formulations behind the products is vital to accessing its true efficacy."
Professional products use high percentage of active ingredients and are backed by scientific data. They come in amazing packaging and guests get to try them when they receive their treatment.
Photo credit: © Jovana Redžić