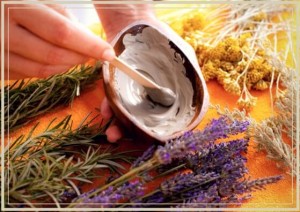 The concepts of complementary and alternative therapies are often mixed up. Although they cannot be distinguished exactly as several of their parameters overlap, there is one decisive difference between them:
Complementary therapies are used alongside or in addition to conventional medication. Alternative therapies are applied instead of conventional medicine.
Many people use complementary treatments to boost their immune system, improve physical, emotional health, or simply for cutting off stress. Sometimes doctors also prescribe them to ease pain or reduce side effects of certain chemical medications, such as cancer treatments.
Complementary therapies are considered holistic as they treat the whole person and not just the symptoms. They are often based on traditional healing methods, which, perhaps, is one of the reasons why there is not much scientific proof of their effectiveness, yet.
Partly because of our fast-paced, "rat race life", and also partly because of disappointments in the orthodox medicine, nowadays there is a growing demand for complementary treatments. That's why spas, wellness centers and health care providers now offer a broad range of these holistic cures. Spa managers usually have to face the million-dollar question: which complementary therapies should they offer in their spa menu?
There are dozens of different treatments, but limited space in the spa… and it should also be taken into consideration that in some countries there are certain regulations about what treatments are considered complementary.
As complementary therapies can be used parallel to conventional medicine our doctors should always be informed about them as some methods or ingredients (for example herbal medicine) may interfere with the medical cure itself. To avoid and reduce the possibility of contraindications, spa therapists should always inform their clients of the specific procedure of their treatments. This is also the reason why customers should be asked to fill out a questionnaire before starting their first spa session.
Philosophy of complementary therapies
They treat the whole person, not just symptoms.
The cause of illness is always an imbalance in the body.
As healing takes time, there is no quick solution.
Might use traditional knowledge of ancient healing systems.
They use natural products instead of medication or chemical components.
They are a gentle way to heal.
Below we have listed some CAM (Complementary and Alternative Methods) without limitation. Please be aware that this is just one out of many approaches how to group these treatments based on specific parameters and there are several other possibilities, too.
Mainstream complementary, rather considered to be alternative therapies:
Homeopathy
Herbal medicine
Acupuncture
Osteopathy
Complementary therapies:
Complementary health approaches mainly use natural products, as herbs, vitamins, minerals, nutrition or apply body-mind exercises.
Alexander technique
Aromatherapy
Massages
Bach flower techniques
Reflexology
Cranio-Sacral therapy
Nutrition
Herbal medicine
Alternative Medical System
Strong philosophical approach based on complete systems of theory and practices, like ancient traditions.
Ayurveda
Traditional Chinese Medicine
Oriental Medicine
Naturopathy
Treatments lacking any evidence-base
Iridology
Crystal therapy
Kinesiology
Reiki
Energy medicine
However, there is no scientific evidence for the effects of complementary therapies. The increase in use and need indicate, though, that research has been started and conducted on the therapies' safety and effectiveness. Luckily we know that in several cases no exact proof is needed to understand that something is beneficial for our body. Experimental data is also very important and not to be underrated.
Thanks to our common sense we somehow just know that those healing techniques that have been applied and proved effective for thousands of years still work in nowadays' life. I would recommend being open to experience the wonderful power of complementary treatments and going back to our roots for help.
Photo credit: © Wellness Hotel Aurora, Lošinj