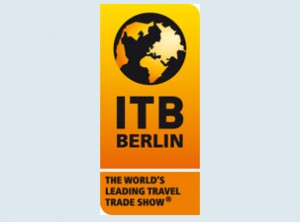 It's the world's biggest tourism trade fair taking place in Berlin every year. And yes – it is a must-go for all those active in the travel and tourisms business. Last week it was 50th anniversary of ITB and the fair hit another record in terms of visitors. Some 120.000 trade visitors came within three days to talk business, to network and to discover new trends and ideas. And – of course – we were amongst them. For me it's really exciting to see what our industry – the medical spa, spa & wellness business – considers state of the art, what sells well in wellness, and what's going to shape the next 12 months. Let's have a look at the Wellness Trends at ITB 2016.
Last year ITB "killed" the wellness hall. It used to be a special part of the show focused on (medical) spa and wellness travel. While it felt somehow strange at a first glace now this move makes sense to me. All the wellness and spa offers already didn't fit in one hall two years ago and wouldn't at all this year. Wellness trips have become mainstream. New to me: According to the colleagues from the German "Wellness Hotels & Ressorts", who presented their Wellness Trends 2016, most guests in Germany look out for relaxation rather than beauty treatments when booking a wellness trip.
A well disputed trend here in Germany: Adults-only hotels. As an almost empty nester I can hardly understand: no-pets hotels – ok, allergy-free hotels – must have. And now more and more no-kids hotels? I personally prefer those hotels having great offers for the kids while mom and dad are enjoying a wonderful spa treatment. And what could be better than a great dinner with the entire family after an exciting day in a great wellness retreat?
We all know it's not always wellness what's labeled wellness: My colleague Laszlo Puczko made a really insightful presentation about this. Similar to the term "green-washing" he suggested calling these offers "wellness-washing". I like that!
Really interesting news came from our friends of Fit Reisen, Germany's biggest tour operator in the medical spa and wellness field. While the German tourism industry as a whole clearly lags behind in bookings compared to last year, Fit Reisen reported a growth of 21 % in the first two months of 2016. WOW and congratulations! Traditional medical spa trips within Europe were the main growth factor. I had the opportunity to present the most recent developments in our Roman Thermal Spa project at the Fit Reisen press conference. Thank you for having me!
Unfortunately, there was not only good news at ITB. Our friends in Turkey and Tunisia are having really hard times. Some destinations there have bookings up to 40 % below last year's numbers. But I was impressed when talking with a colleague from Susesi resort in Belek/Turkey. She said it's the best time to invest, to move forward and to prepare for the better times to come. To them, to the neighboring EuropeSpa certified ELA Quality resort, and all the other great Turkish EuropeSpa-resorts: we are with you and hope for better, peaceful times to come soon, very soon!