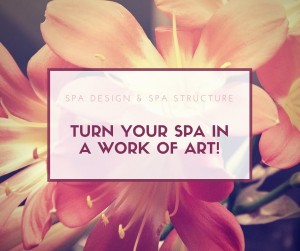 When entering a hotel the guest is already received in the lobby by the interior alone. In the spa, it goes even further. Here the design, the light, the materials, the fragrances and sounds fascinate, inspire and "carry away" the guest. They can downright feel the place. The composition of these stimuli does something to our minds, which goes beyond the simple joy of seeing something beautiful. In other words: A good spa with the essential spa elements can have the right to claim to be a walk-in work of art.
This work of art creates an atmosphere that lifts us up and continuously changes. The secret is the perfect coordination and use of the available spa elements. Partly, this is driven to perfection. It is an interminable process of many tiny things, which is constantly questioned anew.
A spa is usually based on a motto that picks up a certain topic, for example from the hotel, the region or the culture of the respective country. The implementation of the "hardware" is carried out by consultants, architects and designers by means of room division, materials, design elements and furniture. All this constitutes the basic conditions for the spa to be able to strive for the title "work of art".
But in order to achieve this level the fine-tuning has to be right, too, as it makes the spa alive. This includes:
 the charisma of the staff
the lighting and types of lights
the positioning of design and art elements and how they are put in relation to one another
the background atmosphere created by acoustic and fragrances
The fine-tuning follows the ideal of that kind of harmony that we aspire in order to signal, "You will not only receive a treatment but you are about to have an uplifting experience" and "You are on a journey here". The guest perceives this harmony – consciously and partly subconsciously. A mosaic of individual experiences forms an overall impression of the stay in a spa. This is the reason why in a spa "every inch is psychology". This applies to the path that the guest takes while they are there:
the reception
the transformation to spa guest
the treatment
the rest after
the good-bye.
Download this blog post in German. (PDF) | Blog-Post auf deutsch herunterladen. (PDF)