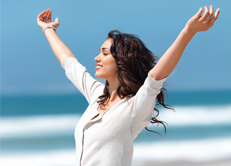 Do you remember Kermit the frog singing, "it's not easy to be green"? Same is true for communicating quality: it's not easy to talk about quality. There are several reasons for this… 
First – Everybody claims to have good or even superior quality. Especially when it comes to the spa & wellness industry. But according to what we see in our audits there are a lot of more critical issues out there than we would like to see.
Second – Everybody has a different idea of what quality is. Most guests will think about "five stars", feeling well treated, luxury rooms etc. Professionals will think about infrastructure, qualification of staff, SOPs and so on…
Third – If you really want to talk about quality – also about the critical issues – you have to talk about ugly matters like germs, emergencies, security issues etc. Which is something you definitely don't want to address if you are about to sell spa & wellness treatments and stays in respective resorts.
And this is exactly where a quality seal comes in. A good quality seal – and this means not any quality seal – will serve as a proof that you are caring about all dimensions of quality, i.e. infrastructure and safety, hygiene and services. A good quality seal will serve as a proxy for all the critical messages about quality you don't want to talk about. The quality seal and the provider behind it will do this job and will leave all the space you need to communicate positively and tell the world what makes your place special.
Marketing the seal along the customer journey
Now the most important message is that your job as a marketer is not done by passing the audit and obtaining the quality seal. In fact the opposite is true: as a marketer your job only starts once the facility you're working at has received the seal. Most certified facilities I know not only have wonderful sites and services. They also have great websites, creative ads and other communications. But many fall short of using the quality seal in an effective way. This is why we have introduced checklists for new certified providers at EuropeSpa and started working with them intensively when rolling out communications about the certifications.
Of course it is most important to have the seal visible at all places where a potential booking decision is made. This is not only the website, but also all other communication materials and of course the catalogues of travel agencies but also your booth at every trade fair you're attending. Here the quality seal could make the difference when potential customers take their booking decision.
But this is only one part of the customer journey. In marketing you should ensure to communicate the quality message along the whole customer journey. Make sure the quality certificate is visible at the entrance, the reception, and at all places where treatments are made. This will reassure guests that they took the right booking decision. It will also ensure the quality experience and enhance the chance of guests to return again. And last but not least: Make 100 percent sure all employees know what the quality seal means. It will not only make them (even more) proud about the place they're working at but it will also enable them to talk with customers about it. This is an important add-on to the quality experience of a customer. Thinking this through helps to let customer journeys not end when they return home but instead make them into a permanent round-trip where they visit your facility again and again.