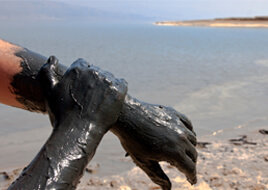 The term "natural local remedies" stands for an important future trend in health tourism. The "Zukunftsinstitut" considers the focus on health topics one of the mega trends: "Health no longer is the opposite of sickness but an awareness of the balance of the individual life energy. Thus, medicine has transformed from a specialized repair shop into a huge sector for the health "prosumer". In addition to the technically-pharmaceutically orientated, linear approaches to the treatment of diseases, a reorientation is taking place within society to a holistic view of the human being and their health. This trend is accompanied by a growing need for sustainability and nature. The wish for unity of the mental and spiritual health becomes apparent by the increasing interest in wellness offers. A return to traditional natural therapies is taking place, especially in the area of prevention. But what are "natural local remedies" in the first place? In this group we find all remedies of the soil, the sea and the climate. It is not, however, primarily about the exclusive use of purely herbal remedies.
Natural local remedies of the soil
Remedies of the soil include healing waters, thermal water and so-called peloids (popularly known as "healing mud"). They have been used for centuries for traditional "cures" and are currently celebrating their comeback. Already the Greeks and Romans used thermal water for healing and relaxation. This is how the tradition of bathhouses in Europe began. We also have to thank them for this globally unique spa culture. Back then, these remedies were primarily used for the care of soldiers. Later, public use increased and thus they became part of the social life.
Natural local remedies of the sea and the climate
Remedies of the sea are in particular the seawater, which can be used in therapies thanks to its rich substances, and "marine peloids" such as sea silt enriched by organic matter and minerals. Next to special algae, they are part of the famous Thalasso therapy that emerged in England and has been carried out since the 19th century. Also the climate as such can be used therapeutically. Here, many aspects play a role, for example, air temperature, air pressure, humidity, wind, UV radiation, and components in the air.
Natural local remedies in treatments
But what exactly makes the use of "natural local remedies" so valuable for health tourism? They are, amongst others, used as part of a stimulus and response treatment (e.g. impulses by temperature or hydrostatic pressure as well as metabolic effects). This therapy, known as "balneotherapy", is a key component of a holistic treatment with the objective of " a better qualification of the human being for their action-dependent correlations with their environment and contemporaries by means of therapeutic forming" (Definition by the German Spa Association, 12th edition). Each of these remedies, especially in the case of healing waters and peloids, is unique in its chemical and microbiological composition. For the provider – be it a hotel, a thermal bath or medical spa – this means a unique selling proposition. Each remedy is suitable for one or several target groups, all of which will experience health benefits in a very special way: for example the relieve of pain, the strengthening of muscles or relaxation.
Well-known examples are Abano (Italy), Mariánské Lázně (Czech Republic), Bad Füssingen (Germany) or Piestany (Slovakia).
Download this blog post in German. | Blog-Post auf deutsch herunterladen. (PDF)